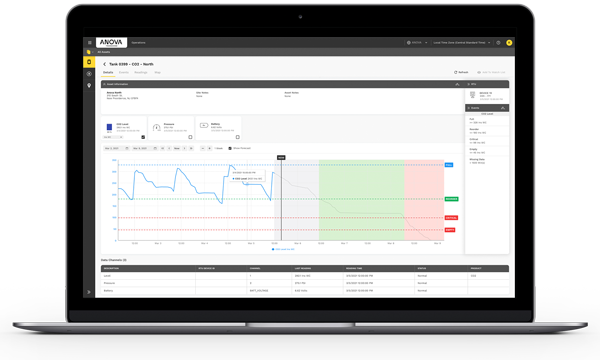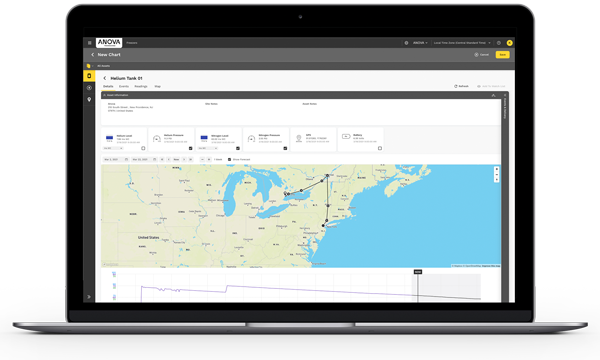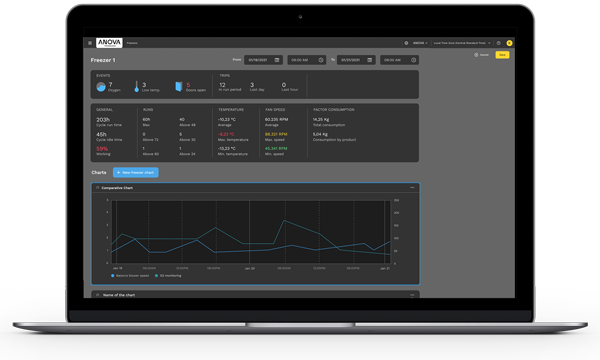 Anova Transcend™
Industrial Gases, Beverage CO2, Liquified Natural Gas, Fuels & Lubricants, Chemicals
Worldwide
With near real-time access to data, there is no more scalable, widely used platform for remote telemetry management than Anova Transcend™. Whether branded for your customers or used in-house, Anova Transcend supports monitored tank data, along with data from vaporizers, pipelines, PLCs, and other advanced systems. Digitizing the industrial gases supply chain at any scale has never been easier.
---
Key Features
ALL ASSETS, ONE PLATFORM: Monitor critical operating parameters from multiple advanced systems assets side-by-side with your tanks: levels, pressures, flow rates, and others.
NEAR REAL-TIME SPEED: Timely access to data backed by state-of-the-art cloud-based data storage.
HIGHLY SCALABLE: Able to support hundreds of thousands of assets with multiple measurements.
EASY RTU MANAGEMENT: Easily edit RTU settings, edit detailed asset info such as location, capacity, etc.
POWERFUL ANALYSTICS: Create customized reports and beautifully visualized custom charts to gain actionable insight into your operations.
ULTIMATE SAFETY: Ensure safety and enable preventive maintenance with custom thresholds to trigger alerts and notifications.
INTEGRATED ERP CONNECTIVITY: Exchange and share data with back-office systems, including SAP and others.
EXPERT CUSTOMER SUPPORT: Dedicated technical support with decades of experience in industrial gases, chemicals, and software integration.
TRACK YOUR MOBILE ASSETS: Integrated mapping for intelligent route planning and mobile asset tracking via GPS. Trigger geofence-enabled alerts such as departure, arrival, waypoint, or route deviation.
CONVENIENT, ANYWHERE ACCESS: Supported by multiple browsers. Runs on tablets, laptops, and desktops.
APPLY YOUR OWN BRANDING: Rebrand the application with your logo for in-house or customer users.