...for you, for your team, and for your customers
ANOVA ONLINE PORTAL
ALL YOUR ASSETS
ALL YOUR INSIGHT
…ALL IN ONE PLACE
BUSINESS INTELLIGENCE
REAL-TIME DATA
POWERFUL ANALYTICS
BEAUTIFUL VISUALIZATIONS
INSTANT INSIGHT
ROUTING & SCHEDULING
VISUALIZE ON MAPS
PLAN A ROUTE
ADJUST AND INFORM ON-THE-FLY
FIELD MOBILE APP
REAL-TIME INFORMATION
VERIFY INSTALLS ONSITE
ANYWHERE, ANYTIME ACCESS
CUSTOMER APP
VIEW TANK LEVEL
DELIVERY & SERVICE REQUESTS
TARGETED MARKETING
Scharr and Anova ...making things easier in life for us and for our customers.
By partnering with Anova and the Transform platform, we were able to increase our average fill rate to 57% on monitored tanks.
Anova helped us identify, of unmonitored accounts, exactly where to place monitors for the highest returns.
Anova works seamlessly with your business systems:
SUPPLY CHAIN DIGITALIZATION
ADVANCED ASSET MONITORING 
We are innovators with a decades-long history of invention. Beyond tanks, our hardware monitors are digitizing the advanced assets and processes of the world's industrial supply chains, including: 
Tanks

Cryo-Freezers

Vaporizers

PLC-based assets

Pipelines

PSAs

Fueling Stations

Membrane Systems

MedVac/MedAir

and more...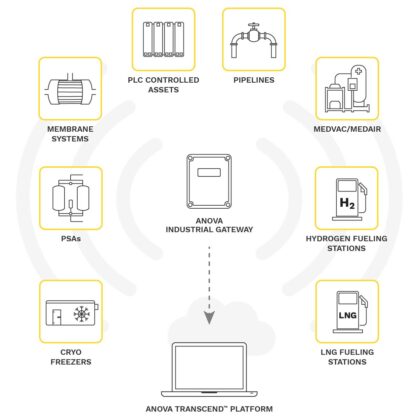 TRUSTED
RELIABLE
MONITORS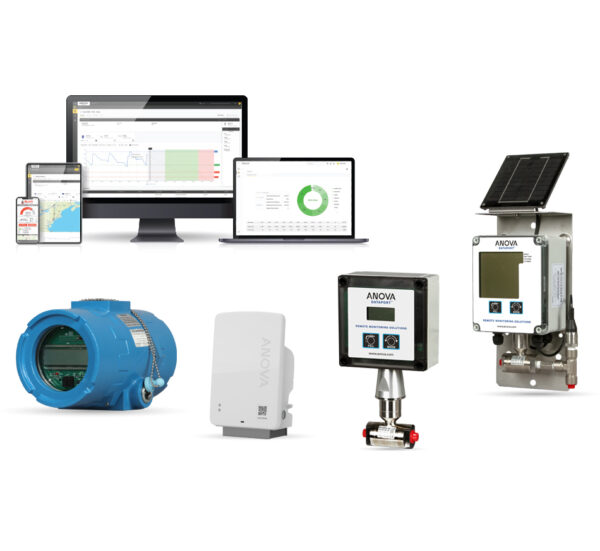 Start your monitoring program faster.
Increase fill efficiency.
Never run out a customer.